15 songs into the Hottest 100 and the Warmest 100 prediction is not doing well. The average deviation is standing at just under 21 places, and there have been five songs that weren't included at all! Can you feel the tragedy!?
(Yes, I'm keeping stats. Deal with it :))
LATER: A quarter of the way in and the average deviation has dropped to 18.3. There are now 6 unpredicted songs.
LATER STILL: Halfway! The average deviation is 16.6 and there are now 7 unpredicted songs. For the sake of interest, the signed average deviation is almost exactly 2, which shows that the songs predicted too low are almost cancelling out the songs predicted too high. So far, the worst prediction is Internet Friends by Knife Party, which was predicted at position 94 and came in at 55, and the best is Draw a Crowd by Ben Folds Five, which was predicted at 74 and came in at 73. On to the lower 50!
LATER, AGAIN: Three quarters of the way through! The average deviation is now 14.1, there are nine unpredicted songs and only three of my selections have made it in (damnit!). The most accurate predictions so far are Gasoline by Alpine, Hold On by Alabama Shakes, Hurricane by Ms Mr and our old friend Draw a Crowd by Ben Folds Five – all came in only one off from the prediction. Internet Friends by Knife Party is holding strong as the least accurate.
At the 75% percent mark my total rating for the countdown is 2.90 – on a scale where 5 is super happy awesome and 1 is kill it with fire! Some more of my songs better make it into the top 25…
NEWSFLASH: Ballpark Music's Coming Down has proven the first 100% accurate prediction of the countdown at number 23!
LATER: Oh Derp! I missed that the Warmest 100 actually did include Sun by Two Door Cinema Club! Oh well, it won't have skewed the stats too much. In the meantime, here's my thoughts on Matt Corby.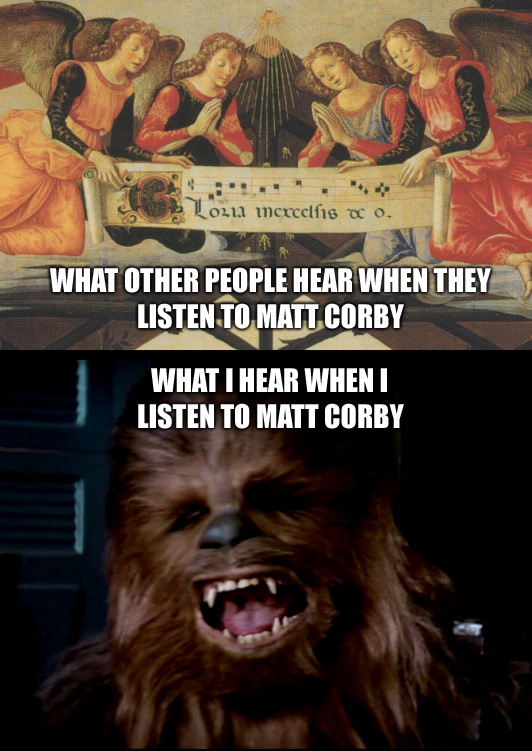 LATER: And right on the verge of the top 10, two more accurate predictions. Flume's Sleepless at 12 and Calvin Harris' Sweet Nothing at 11. Does this mean the top ten will be completely accurate?? (I doubt it :))
IMMEDIATELY AFTER THE LAST LATER: Maybe I spoke too soon. My Gun by the Rubens at number 10 – just as predicted…
IMMEDIATELY AFTER THAT: Another correct prediction – Tame Impala at number 9 with Feels Like We Only Go Backwards. How long can this streak last!?
AND AFTER THAT: Well, that was fun while it lasted. Frank Ocean breaks the chain taking number 8 with Lost.
GETTING TOWARDS THE END NOW: Down to the top five. I imagine that it'll be a shuffling of the five highest songs left on the Warmest 100 list – Thrift Shop, Little Talks, Breeze Blocks, Holdin' On and I Will Wait. We've just got to wait to see what order they come in….
RIGHT ON THE VERY TIP: So, will the Number One be Monsters and Men (Yey!) or Macklemore and Ryan Lewis (Boo!)? I have a nasty feeling thrift shopping is going to beat small talk. Also, what the hell is this "Breeze Block" thing at number three!?
THE END OF EVERYTHING: Well, there we go. Little Talks by Monsters and Men at number 2, so (barring an apocalyptic upset) Thrift Shop by Macklemore and Ryan Lewis has taken out the 2012 crown. Damnit. But on with the statistics.
The average, overall deviation for all Warmest 100 songs that made it into the countdown is 10.79 places. The signed deviation is 0.08, which means the songs that were ranked too high almost completely cancelled out the songs that were ranked too low. The worst prediction (excluding those songs that didn't make it in entirely) remains Internet Friends by Knife Party – which was predicted for 94 but ended up 37 places higher at 55. Eight songs were predicted accurately…
Macklemore and Ryan Lewis – Thrift Shop – 1
Of Monsters and Men – Little Talks – 2
Alt-J – Breeze Blocks – 3
Tame Impala – Feels Like We Only Go Backwards – 9
The Rubens – My Gun – 10
Calvin Harris – Sweet Nothing – 11
Flume – Sleepless – 12
Ball Park Music – Coming Down – 23
The top ten songs were all predicted correctly, but the middle five were in the wrong order. The top three songs were predicted accurately.
Eight predicted songs didn't end up in the countdown – the highest predicted position being 56 for Japandroids.
Japandroids    – The House that Heaven Built
Haim – Don't Save Me
Kanye West – Mercy
The XX – Chained
Something For Kate – Survival Expert
Frank Ocean – Pyramids
Haim – Forever
Van-She – Idea of Happiness
On the whole I think the Warmest 100 did a great job – and at the very least gave me something to do all day 😀
The overall score as far as songs that don't make me want to remove my brain with a spoon is 2.9 out of five – which means I could just about put up with the entire playlist. Of the songs I voted for, 8 made it in. Which is pretty good considering I never expected Euphoria to get in anyway and just voted for it out of principal. The other omission was Santigold's The Keepers – which I'm actually very surprised about. But hey, it's probably my best performance in years, so I ain't complaining.
Roll on the Hottest 100 2013! (and let the whinging about how the Hottest 100 and Triple J in general aren't anywhere as good as they used to be begin…)