I happened to take a wander through Northbridge today and as is my wont took a bunch of photographs of things that looked interesting or cool. Among these was the old factory now in use as a Wilson Car Park (That's "parking lot" to you North Americans) on James Street, just adjacent to the freeway.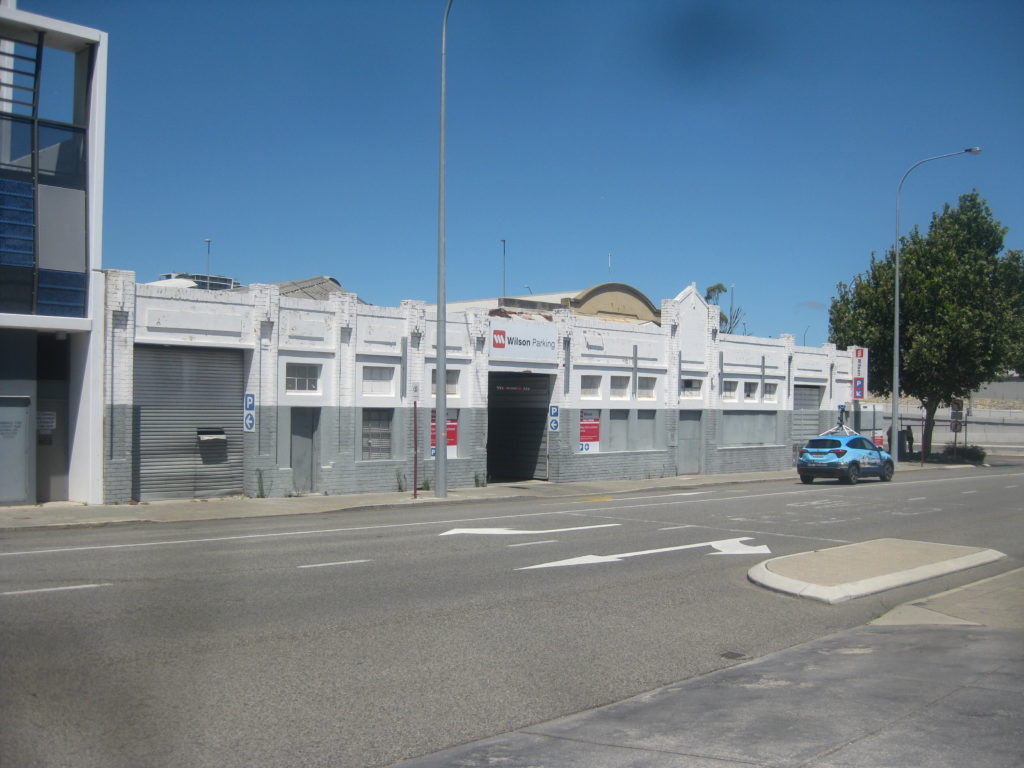 While looking for good angles and lighting and such my attention was drawn by the curvy bit poking up behind the facade. It looked like the factory was constructed around an older building. Curious and with plenty on time on my hands I decided to go in and have a look.
Inside I indeed found the remains of a previous structure with rather fancy – albeit badly abused – columns and some nice surviving detail on the internal part of the pediment.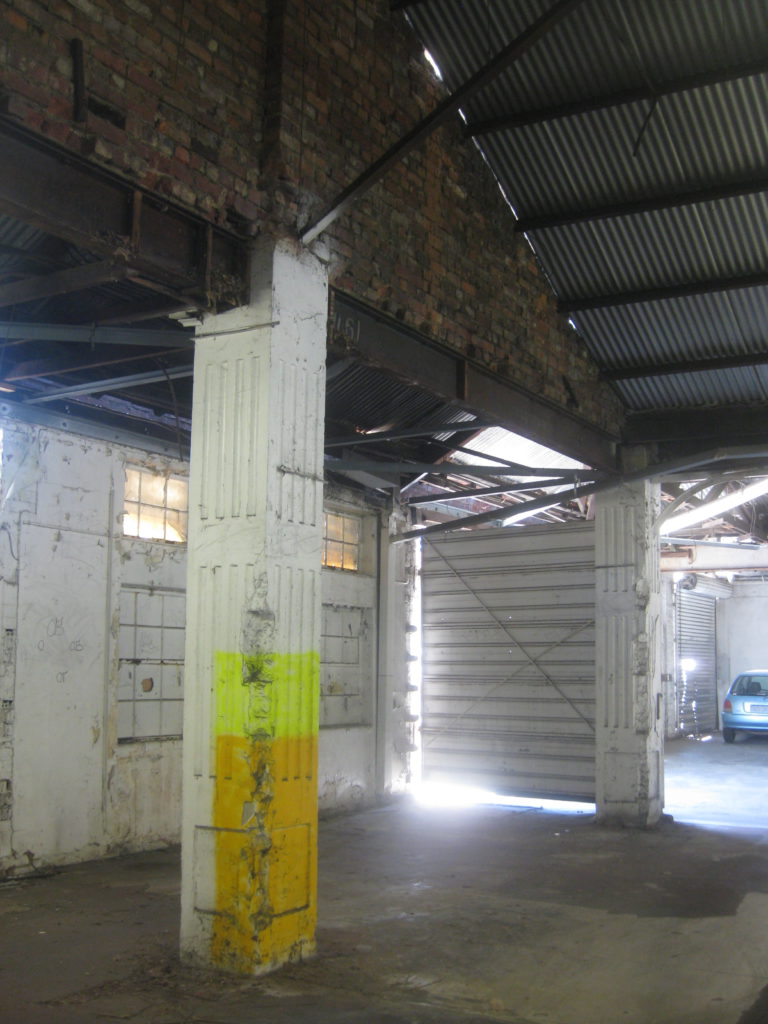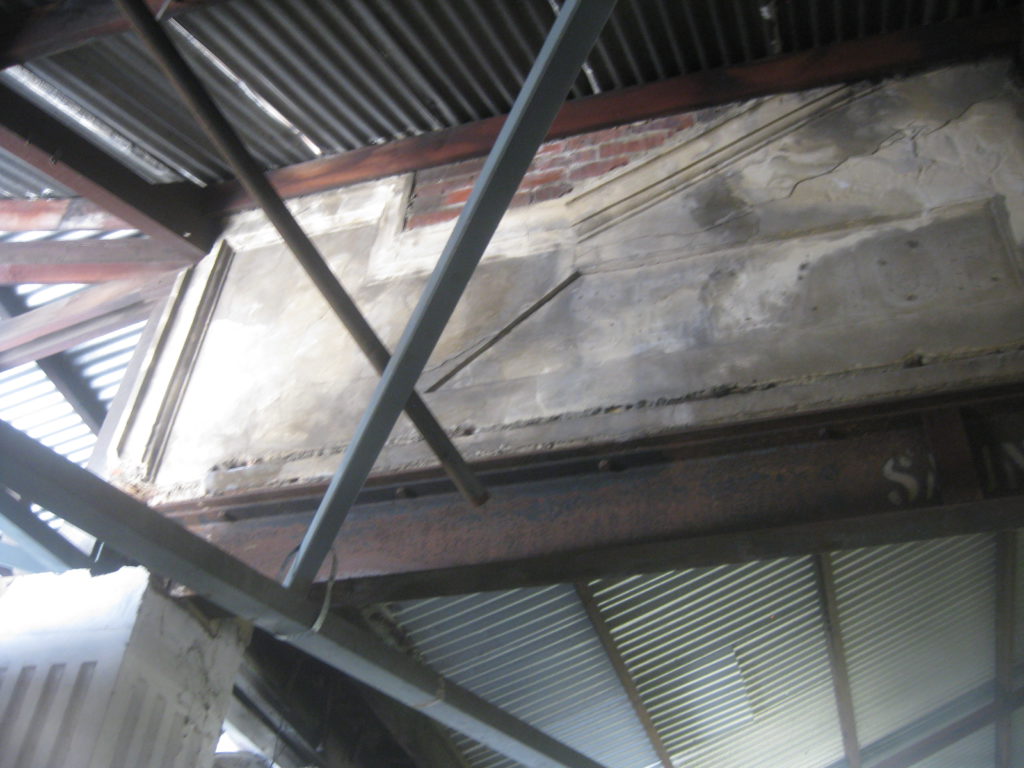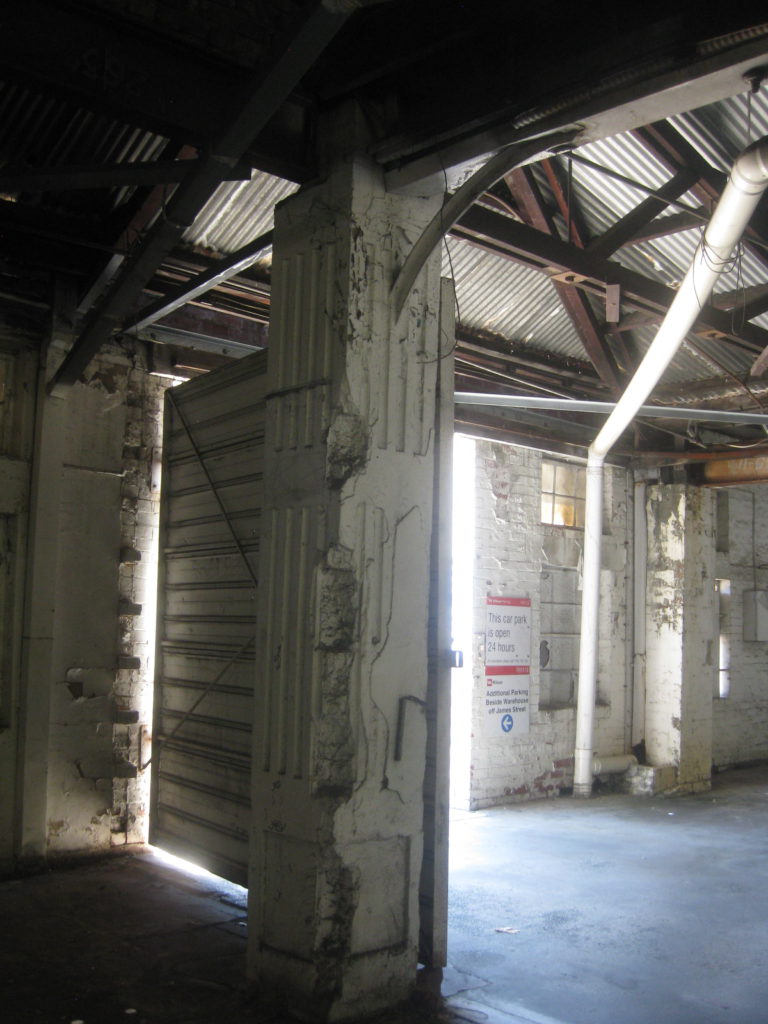 I took a bunch of photos, poked around the place a bit, and went on my way.
Half an hour or so later, down the Horseshoe Bridge end of Roe Street, I stumbled over a newly erected historical marker talking about the street's seedy past as Perth's red light district (a past I already knew about thanks to my dad's stories of earning pocket money by holding places in brothel queues for visiting American sailors in the late '40s)…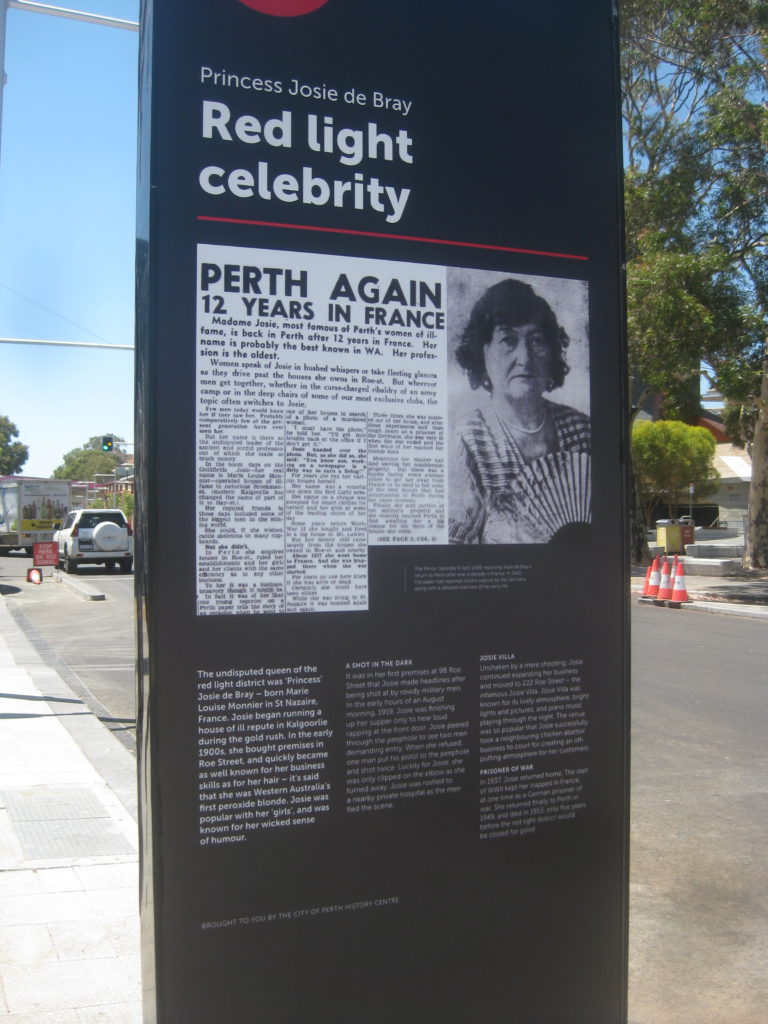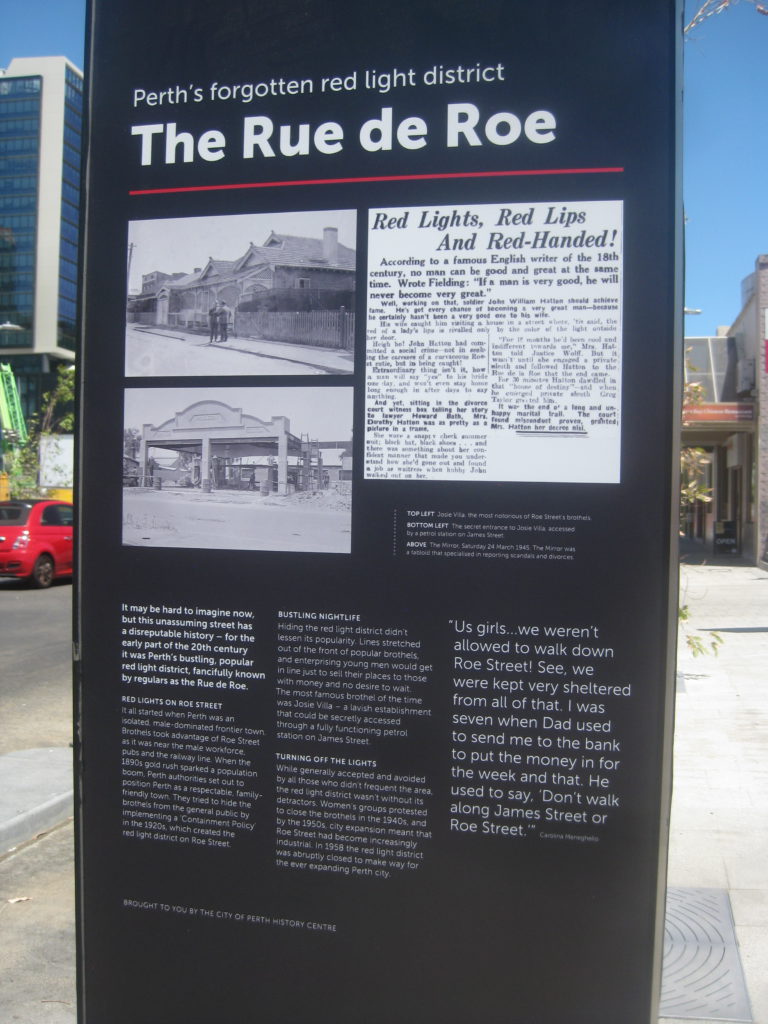 Did you spot it? Let's try a close up…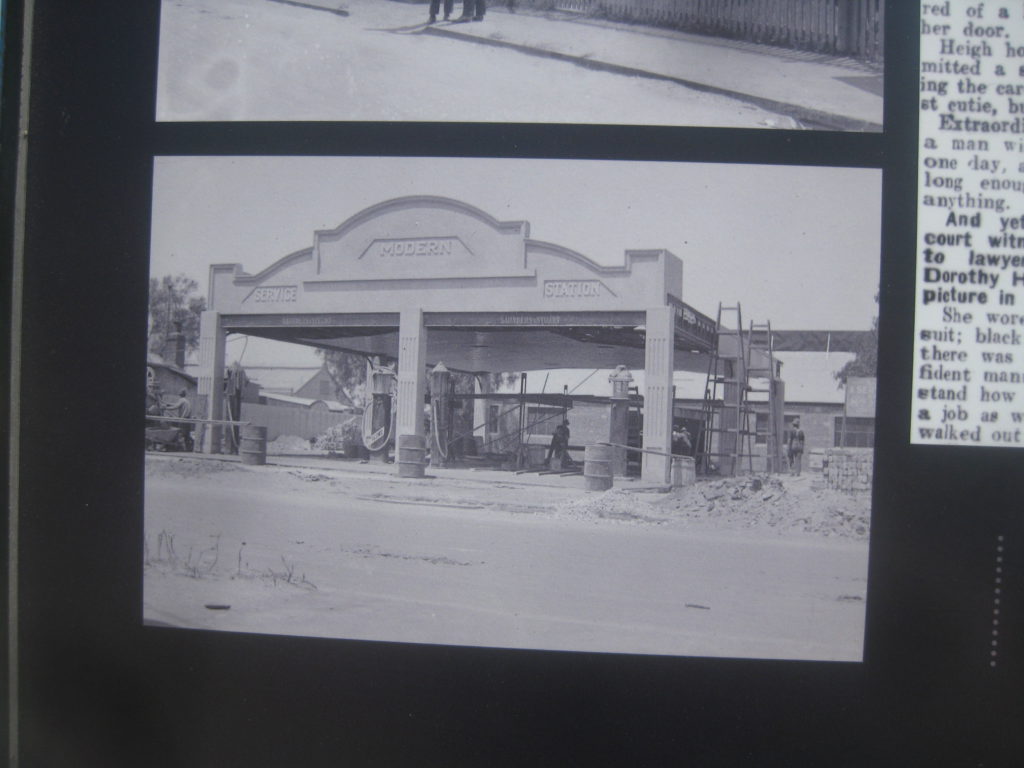 It's the very structure entombed in the car park! How's that for a crazy coincidence?!
It turns out that it was a service station that acted as a secret back door to the notorious "Josie Villa". Which I guess means that visitors to Northbridge are parking their cars on the site of early 20th century Perth's best known knocking shop!
My walk also spotted an old horseshoe that I presume has been dug up as part of the extensive roadworks talking place all along Roe. I considered nabbing it, but I've already got enough junk lying around here.