Now the Wyrmlog is up and running again I thought I'd post my contribution to last year's Advent Calendar on the SSSS Fan Forum.
If you're not familiar with Stand Still, Stay Silent it won't make much sense, but on the plus side, you can go off now and read Stand Still, Stay Silent! I'll see you when you get back…
Back? Good. Enjoy!
(Oh, and there are spoilers, naturally…)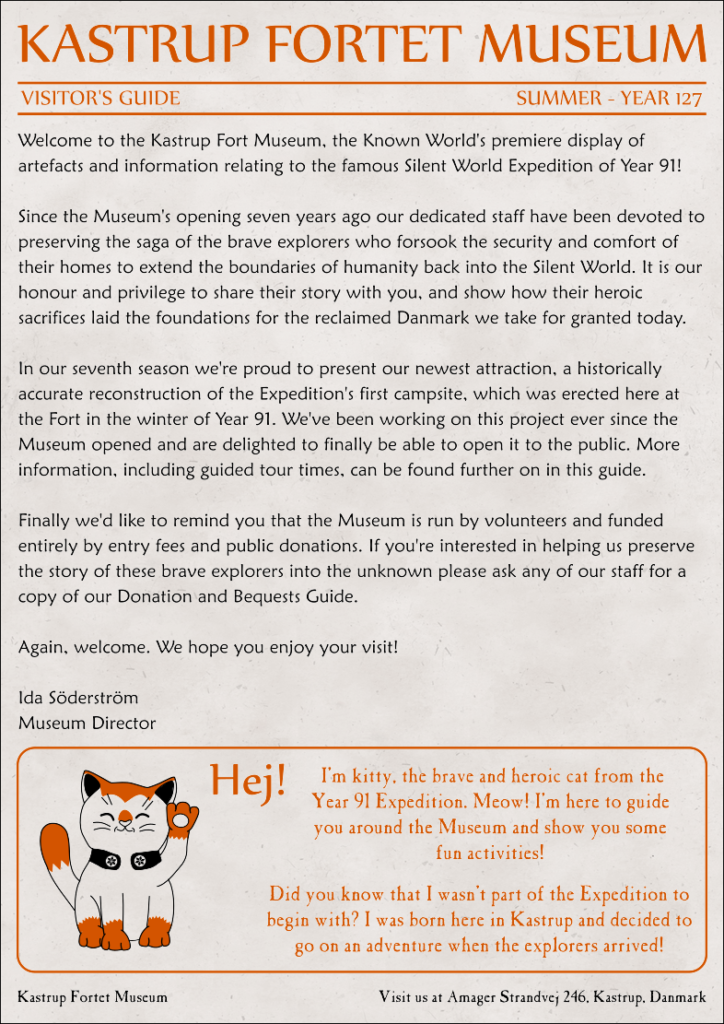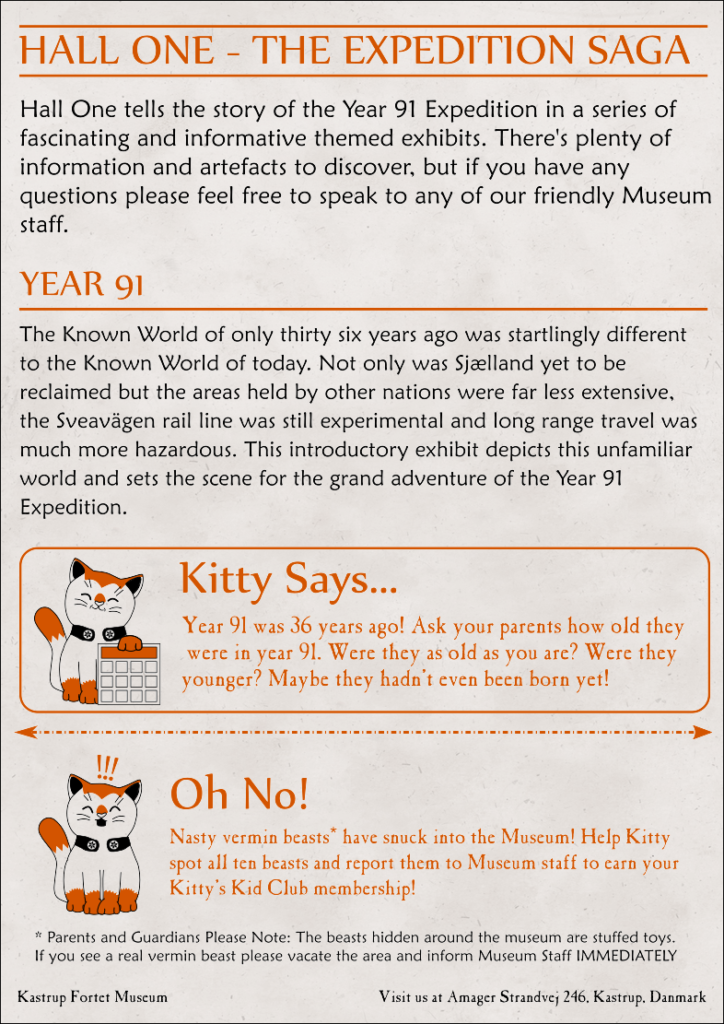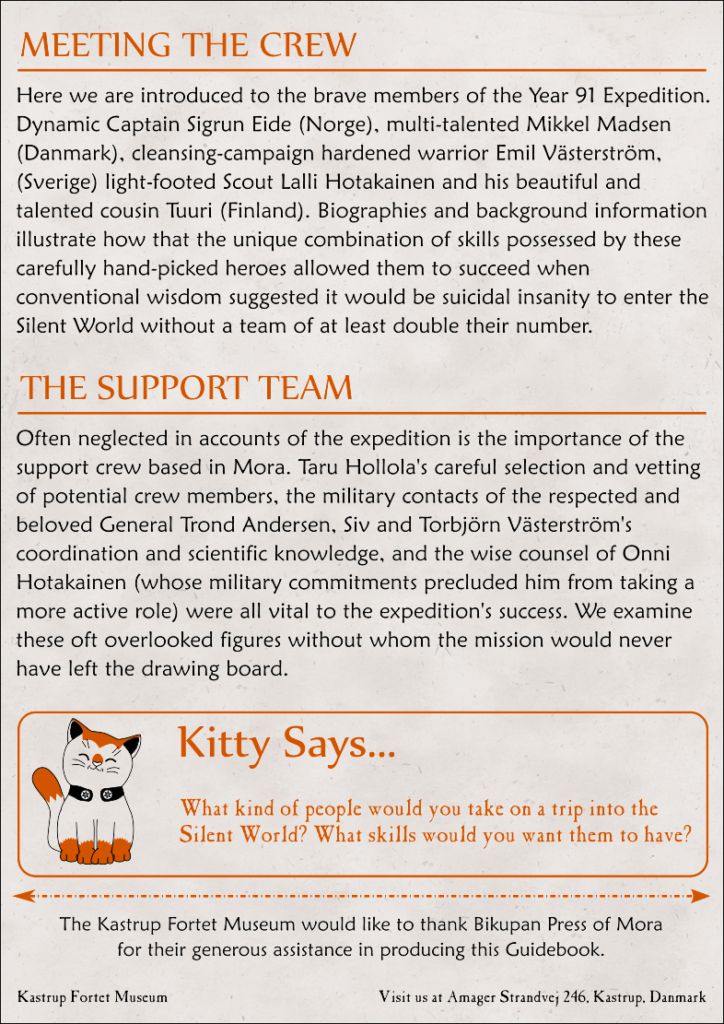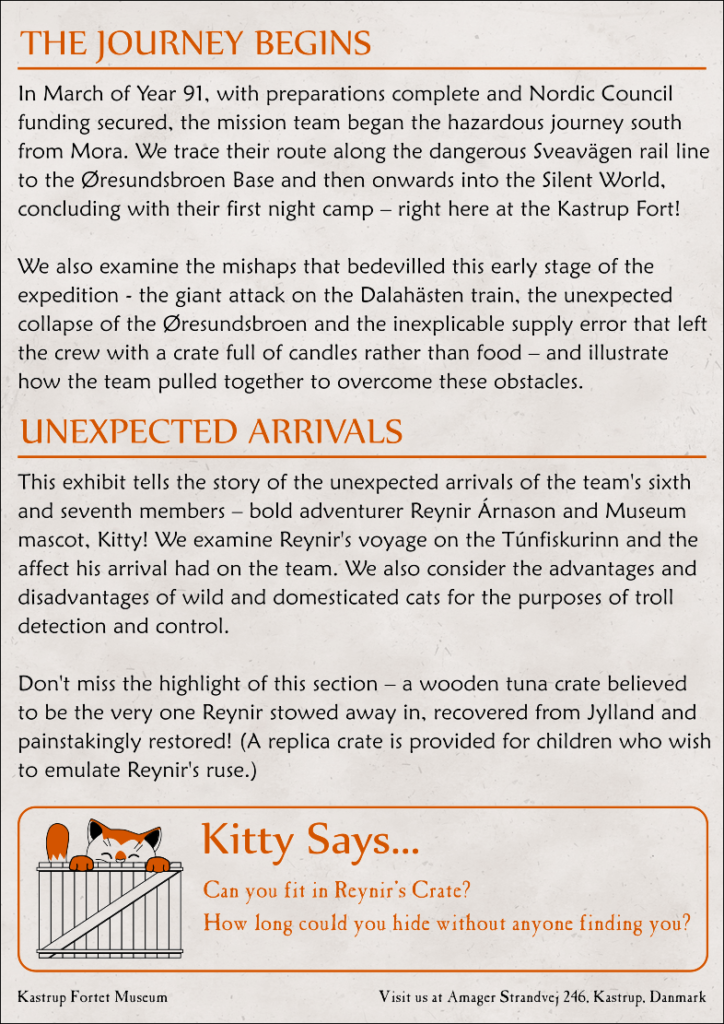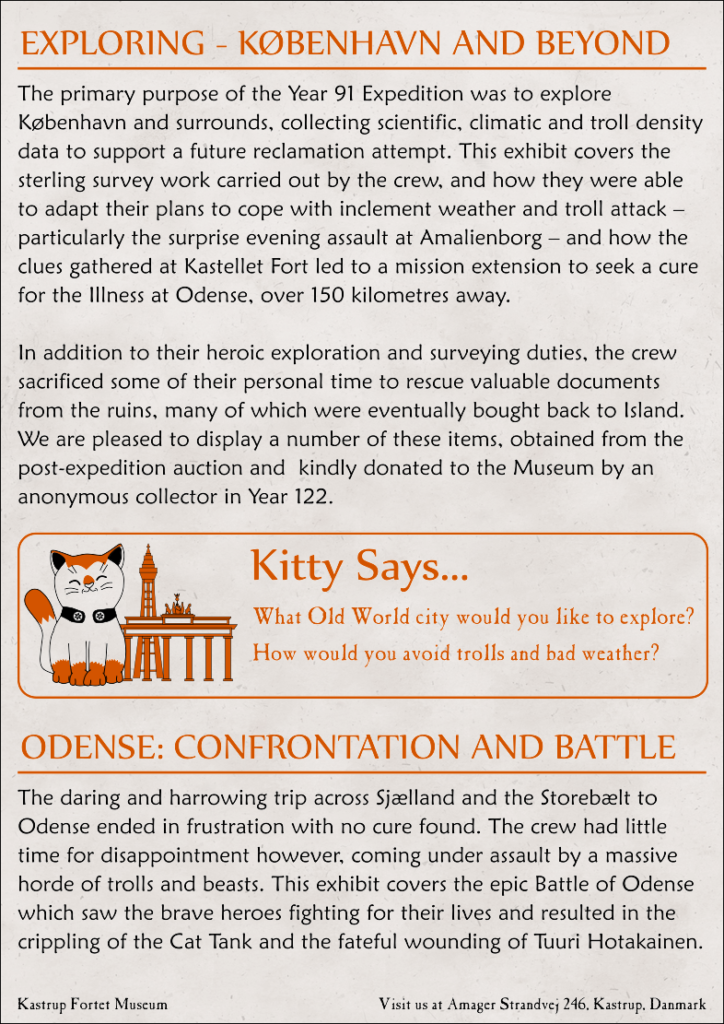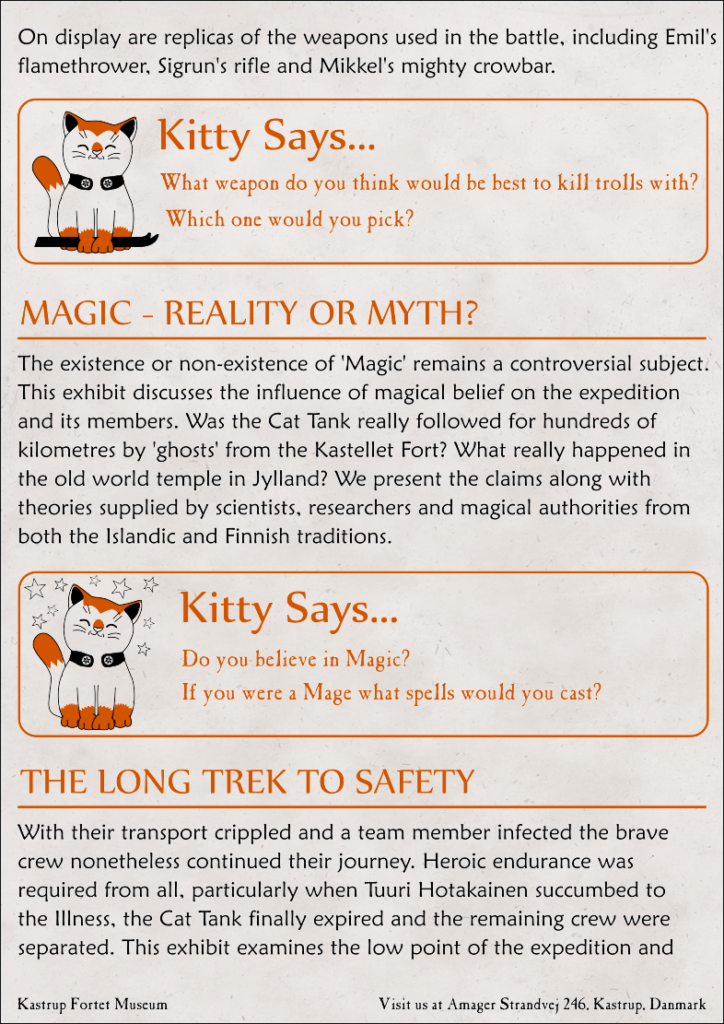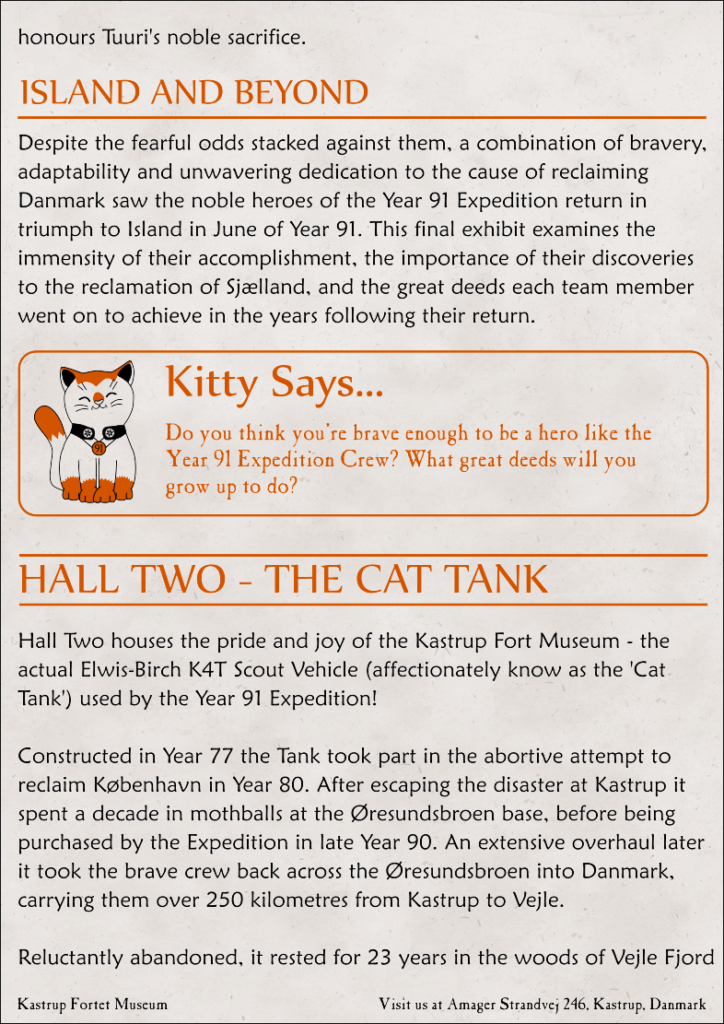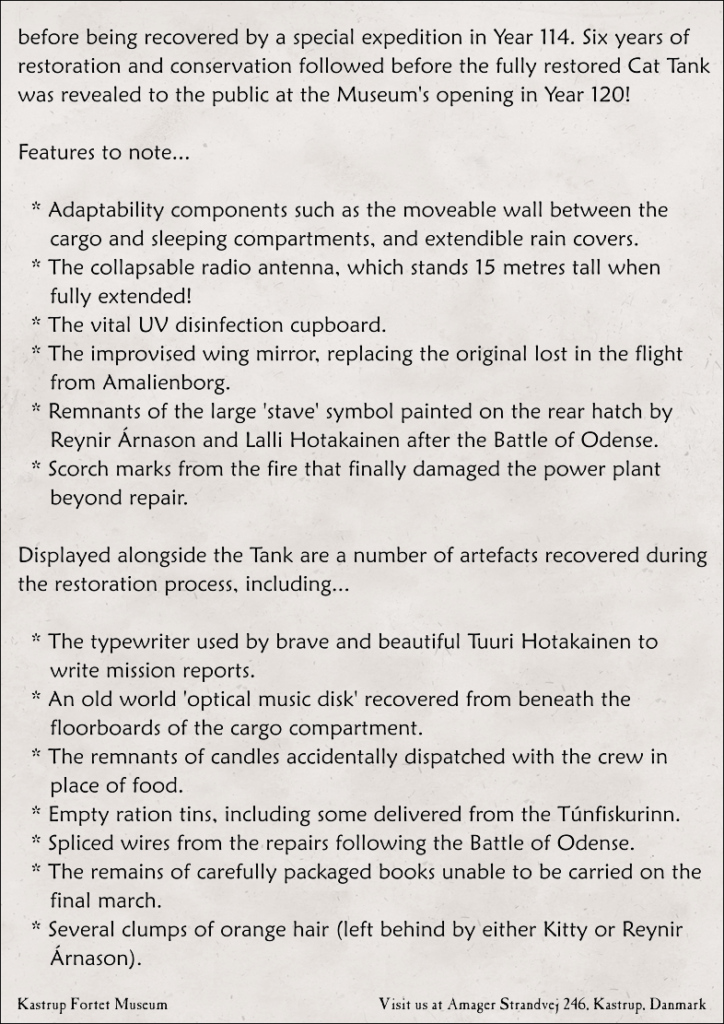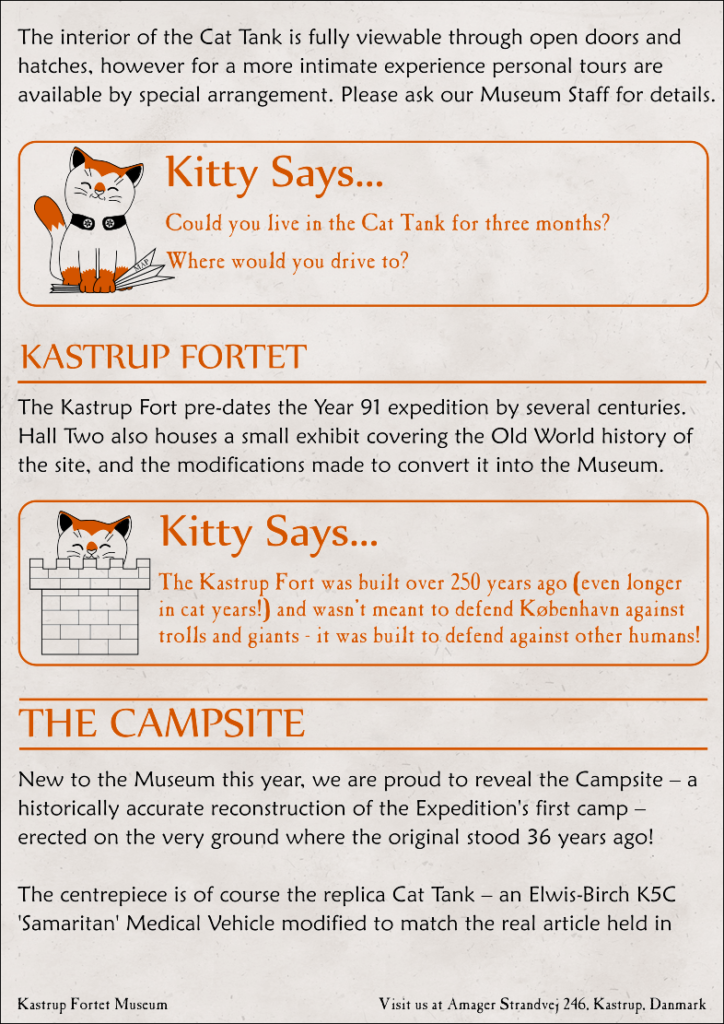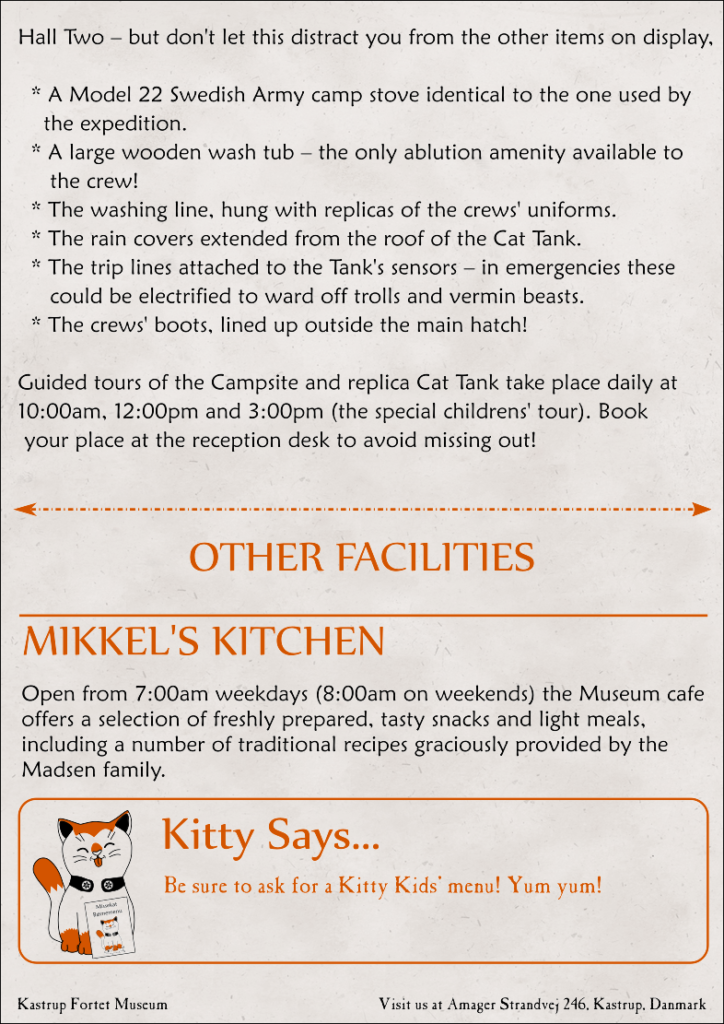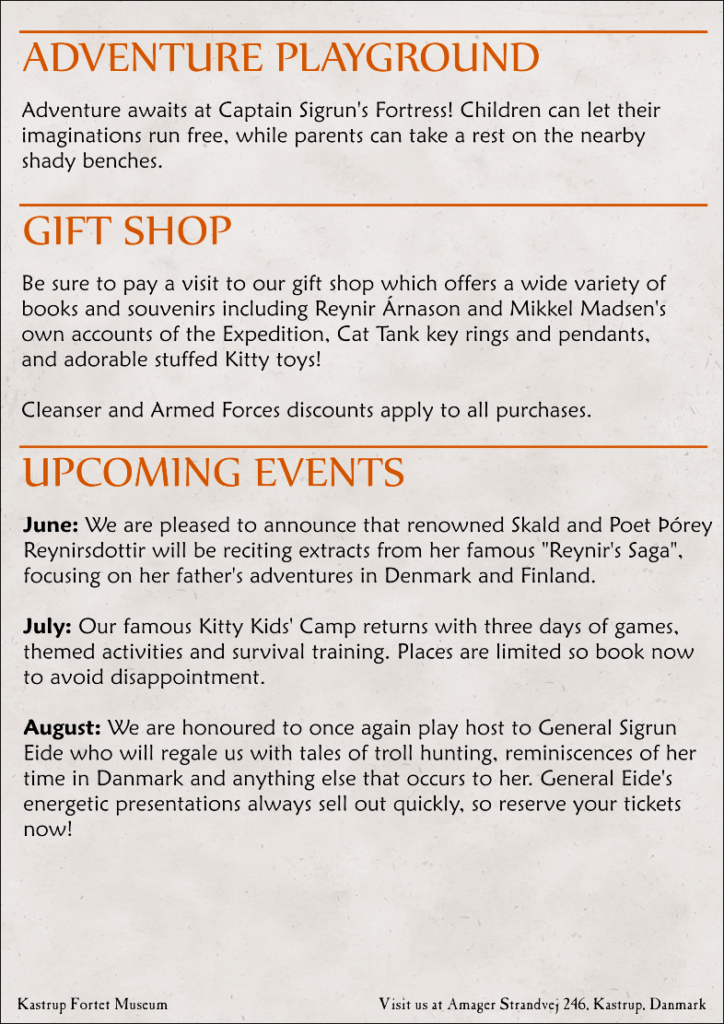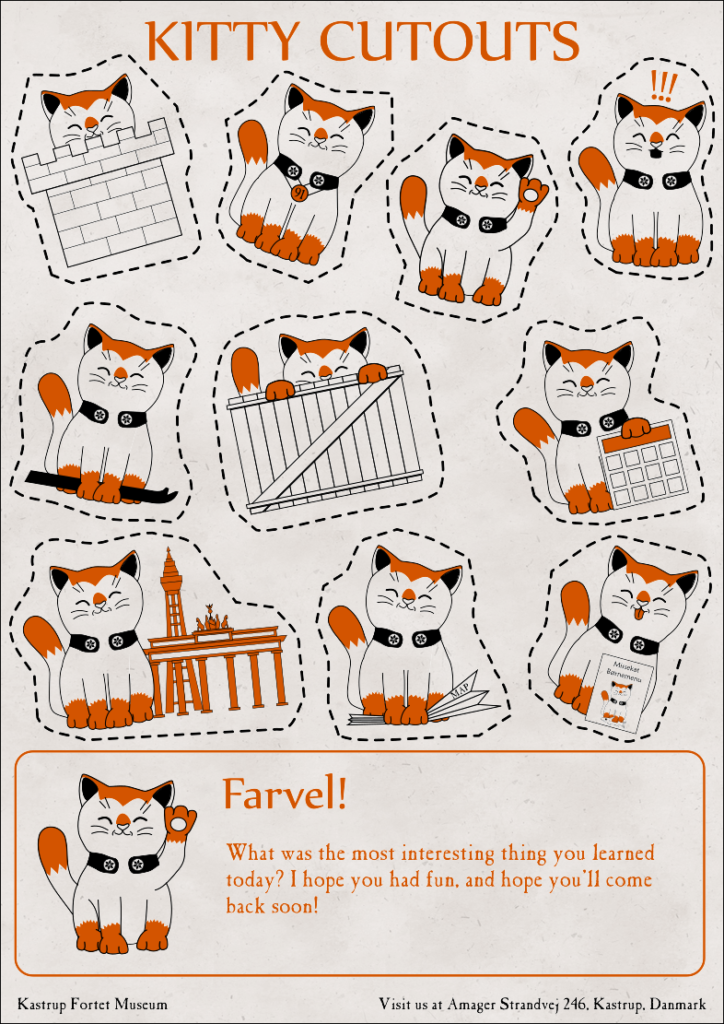 If you found all that enjoyable you might like these printable Kitty Cutouts. Put them on your fridge! Confuse your friends and neighbours!
A few things to note…
The Museum has a certain viewpoint about the expedition. Attempting to correct this would probably not go very well.
Mikkel is almost certainly to blame for much of said viewpoint.
Mikkel and Reynir's accounts of the expedition differ on a number of important points, occasionally wildly…
But since Mikkel's version is the popular mass market one, and Reynir's is the more academic and historical one very few people have read both and actually noticed.
The museum director is Ida Södersrtöm. Why does that name seem familiar?
Sigrun (now 68 years old) knows that the Museum is kinda inaccurate, but as long as they pay her she's happy to come and tell stories about how awesome she is!
Reynir did indeed name his (second) daughter after Tuuri.
The author of the brochure definitely has a crush on Tuuri.
That is not the Eiffel Tower.
Bikupan Press eh? I wonder what that's about?
If you want more of this kind of thing, check out my page on Archive of Our Own.
Oh, and the idea of a museum at the Kastrup fort with Kitty as a mascot and children's guide had already been brewing in my head for a while before I stumbled over this in a museum in Italy. Sometimes life is just as strange as fiction…