The old black dog is biting a bit hard at the moment, hence the general lack of updates. But I thought I'd jump in and post this remarkable chart…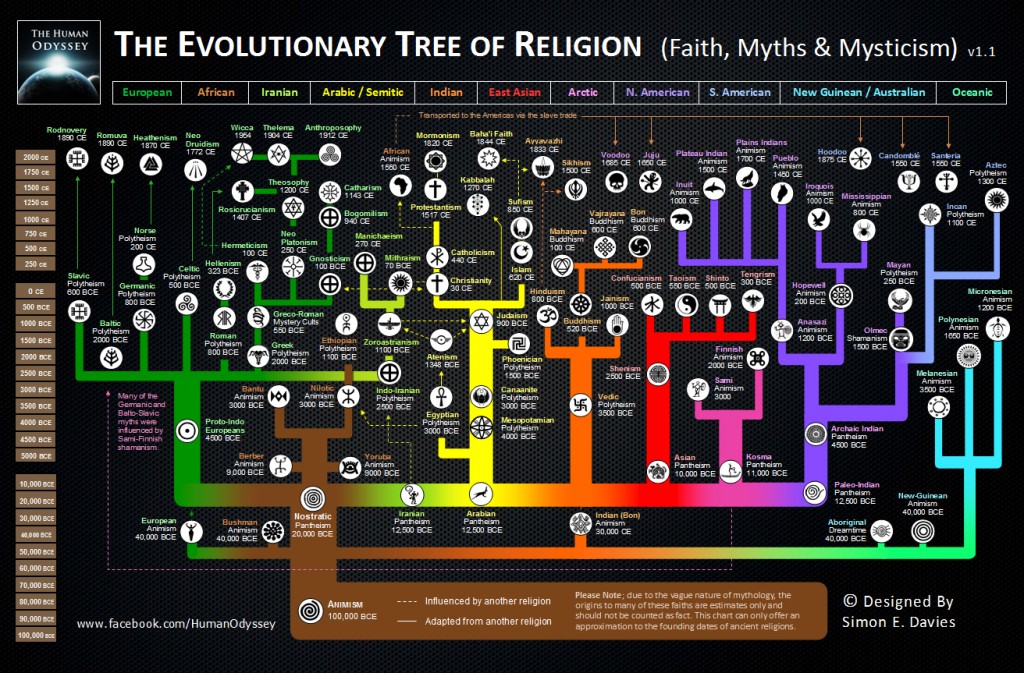 Click to enlarge and all.
You obviously can't sum up the entire scope of human spirituality in one simple diagram, but it's still a fascinating attempt.
From the sublime to the ridiculous, here's a few things I promised Paula I'd link…
* Where'd the Cheese Go?
* Smoke Week Every Day
I'm so sorry…
Later: Oh! I also promised to link these stories from Hyperbole and a Half. No need to apologise for these, they're great! 🙂
* Dogs don't understand basic concepts like moving
* Wild Animal (The Simple Dog goes for a Joy Ride)