I have been a bit busy of late.
My good friend Fabian has started up a Gloomhaven campaign in which I'm currently playing the Tinkerer. Naturally as a devoted Thrilling Intent fan I had no choice but to name him 'Kier Fiore' and have had barrels of fun restyling his actions into Kiresque things such as hurling around icy cold cans of Keer Energy Drink and explosive hairbrushes. I've also managed to get everyone around the table referring to his "harmless contraption" as "Mecha Kier" – there is little in life more enjoyable than having a bunch of people who have never watched a single episode of TI routinely saying stuff like "Can you summon Mecha Kier?"
(Of course I'm totally tipping my hand here, but if they don't like it I'll just launch an explosive pseudopony at them.)
We're playing every second weekend which I'm finding a bit grueling at times, but it's a hell of a lot of fun.
I've also been dipping my toe into the world of electronic music. Not actually making any of course, just ruining that already made by other, far more talented people. Scandroid to be specific.
A while back Klayton released a synthwave cover of the Michael Jackson classic Thriller which you can enjoy here…
Much like being turned into a whale by a wizard, this is awesome. But to my mind it could be even more awesome with one slight tweak. I mean, what could be better than Klayton plus MJ? What about Klayton plus MJ plus Vincent Price!
So, I got to work and with a few hours of messing around with audio editors that I barely understand I came up with this…

There you go! How's that then?
The other inane thing I've done lately is spend many hours slogging through Google Image result pages to come up with a rather stupid thing inspired by this rather stupid thing that turned up on Reddit…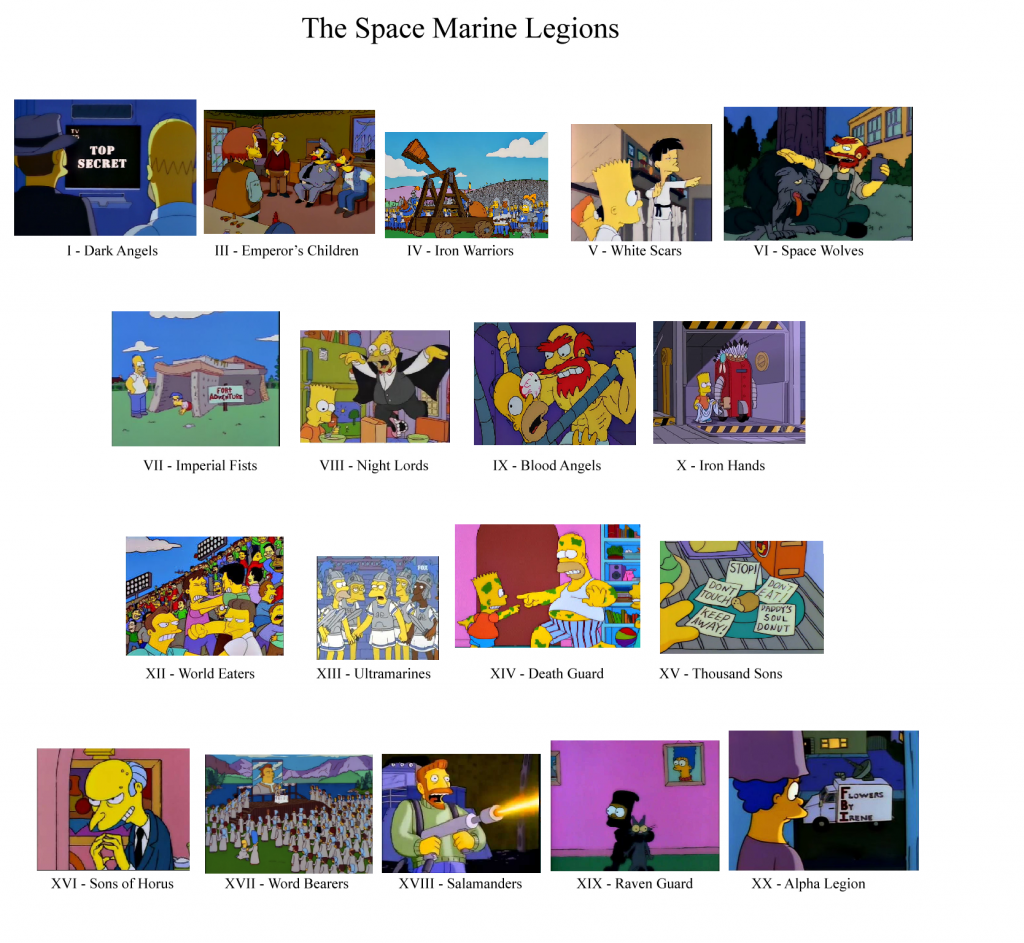 While that's undoubtedly clever I though it a tad unambitious, so threw this thing together…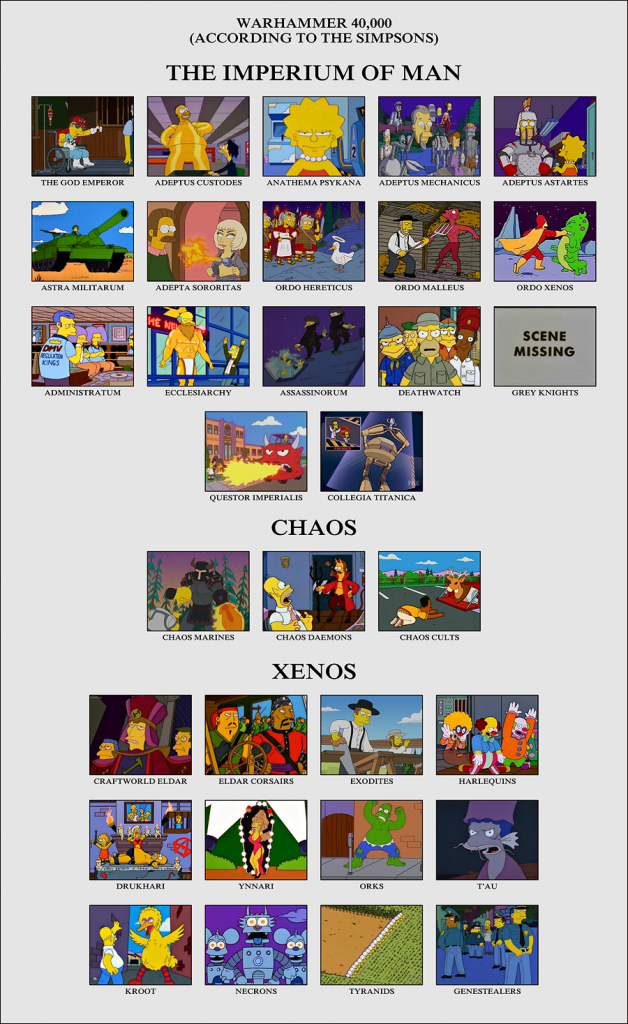 Behold its majesty!
If you're into Warhammer 40k its merits should be obvious. Otherwise please let me reassure you that it's full of all kinds of clever puns and references that would have you rolling on the floor chortling with tears rolling down your cheeks if you only knew!
So yes, that's your lot for the week (and if we're honest probably the month…)