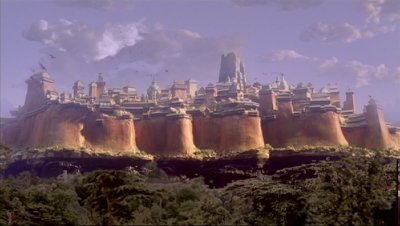 So, I've just finished reading Gormenghast, the second book of Mervyn Peake's Gormenghast trilogy. It's every bit as good as Titus Groan, and every bit as good as I expected. Highly recommended!
I've also just rewatched the BBC adaption of the books from 2000. I saw it when it first came out and never since, but some wonderful soul has uploaded it in it's entirety to YouTube. Here's the first bit and you can follow it on from there.
The mini-series is of course different from the books – in a few places wildly so – but it's very true to the spirit and feel of the story. So, go ahead and watch it, and if you like what you see then read the source material for the real story.
Onwards to Titus Alone!