A graphic novel without compromises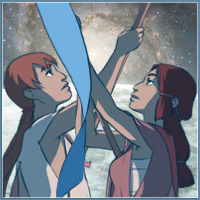 I'm about to head off on my mystical* journey to the East, but thought I'd drop in a quick plug for Paul Duffield's Firelight Isle.
Paul, late of FreakAngels, has taken the really bold step of starting work on an entirely creator-owned graphic novel. Because he unfortunately has to eat and such, he can only afford to spend one day a week on it, but the work he's done so far looks fascinating.
If you're of a mind to help a talented artist – and get a few goodies along the way – please consider dropping a few bucks into the IndieGoGo campaign. If that's not your kind of thing, there are also a number of other ways you can contribute.
OK, I'm off to pack my bags. Sydney, Sydney here I come!
(Sydney, Sydney, yum yum yum…)
* Not at all mystical, in any definition of the word