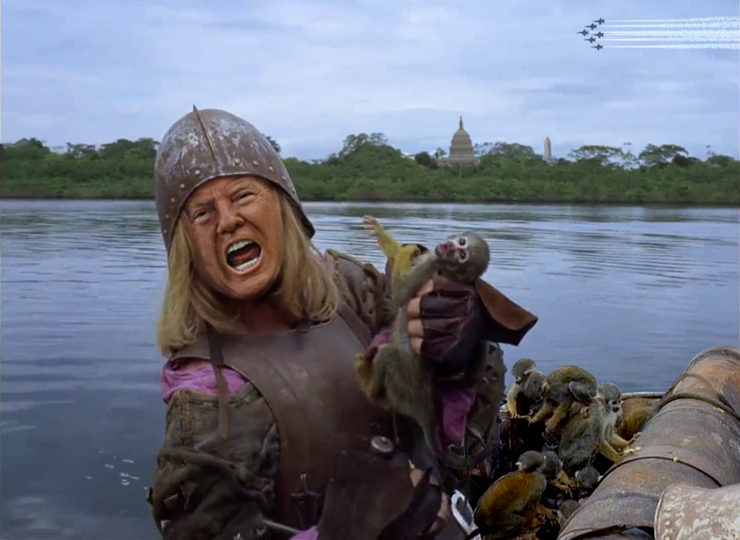 Ex-President Trump departed Washington on a raft for Florida this morning, skipping the inauguration of his successor Joe Biden.
Aides close to the President state that during the trip down the Potomac he declared himself "The Wrath of God" and announced his intention to marry his daughter, found "the purest dynasty the world has ever seen" and rule the entire north American continent.
He then proceeded to interrogate several squirrel monkeys, demanding to know which of them were "with him".