Well, it's been a while.
The world continues to burn down around our ears, but WA is (for now) COVID free, vaccines are being rolled out and the orange dingus in the White House is on the way out – assuming he doesn't manage to get a coup up and running. There's also a nice planetary alignment tonight, which will be great as long as I remember to go out and take a look at it.
I have been busy for the last couple of months producing a couple of expansions for the classic board game Arkham Horror. As is usual with me I decided to wait until the worst possible time to do this – Arkham Horror 3rd edition is out and has been out for quite some time, but I've been building my expansions for 2nd edition not only because 2nd edition is clearly far superior, but is also (more importantly) the only version I have access to.
The first expansion – Hyperborea – is based around the Hyperborean cycle of stories by the wonderful Clark Ashton Smith. I actually started work on this about five years ago, but the project popped back into my head a few months back so I jumped back in and finished it. It has not been play tested, but should be a bit of fun.
When I get myself a bit better organised I'll host it here on the Wyrmlog. Until then it can be downloaded from the following dropbox links…
The other, much larger expansion is based on Ramsey Campbell's Severn Valley setting. I got the card creation part of this sorted over the weekend – which involved learning how to create plugins for Strange Eons, ow my poor brain! – and just need to write up the rules, so hopefully it will be ready to go by new year.
In the course of this project I was reminded of the strange case of the familiar spirits allegedly uncovered by Witch-Finder General and all round psychopath Mathew Hopkins in 1644. The story – as with all stories of 'witch' finding – is tragic, with a number of harmless old women tortured and murdered, but did produce some wonderful weirdness in the supposed names of the familiars the witches are said to have provided. Here, take a look…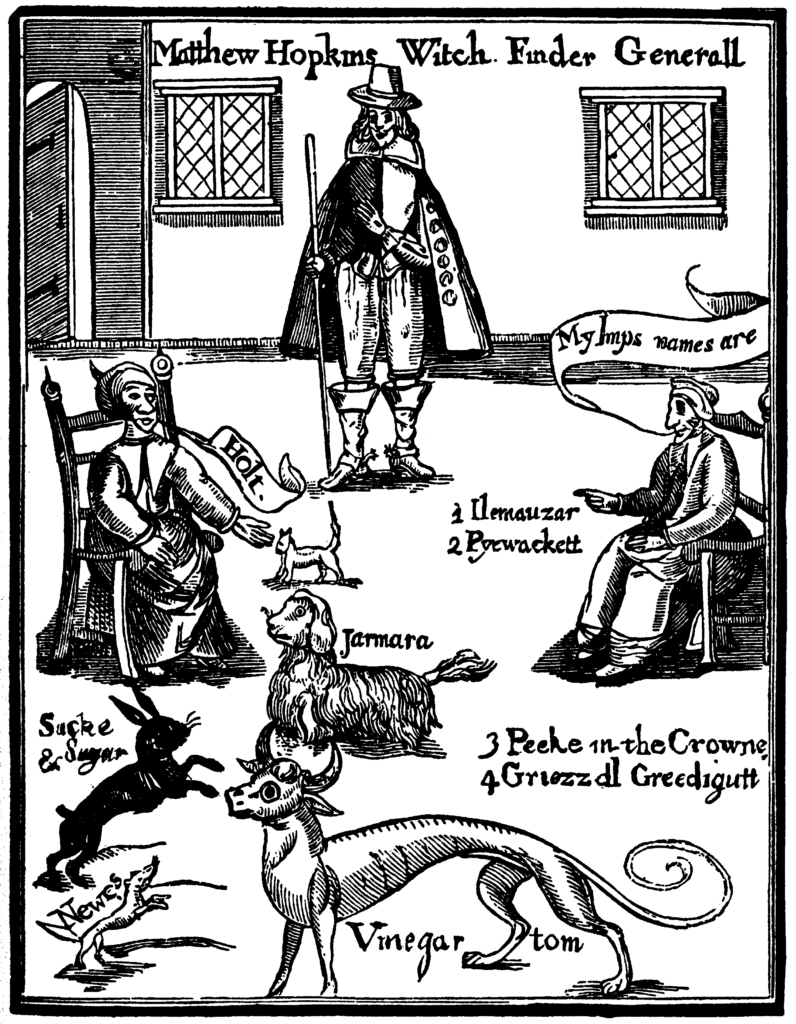 Here we see a number of the creatures the witches supposedly summoned along with the deliriously delightful names they attributed to them. "Sacke and Sugar", ""Pyewackett", "Griezzel Greddigutt", "Peeke in the Crowne" and best of all "Vinegar Tom". In my opinion – almost four centuries on – Vinegar Tom is a simply brilliant name for anything. I wouldn't mind being called Vinegar Tom, would you?
Thoughts of this nature led to me coming up with the following ridiculous novelty. Yes, you can now find out what your name would be were you a familiar spirit from the 17th century! If of course that's your idea of a morally acceptable good time…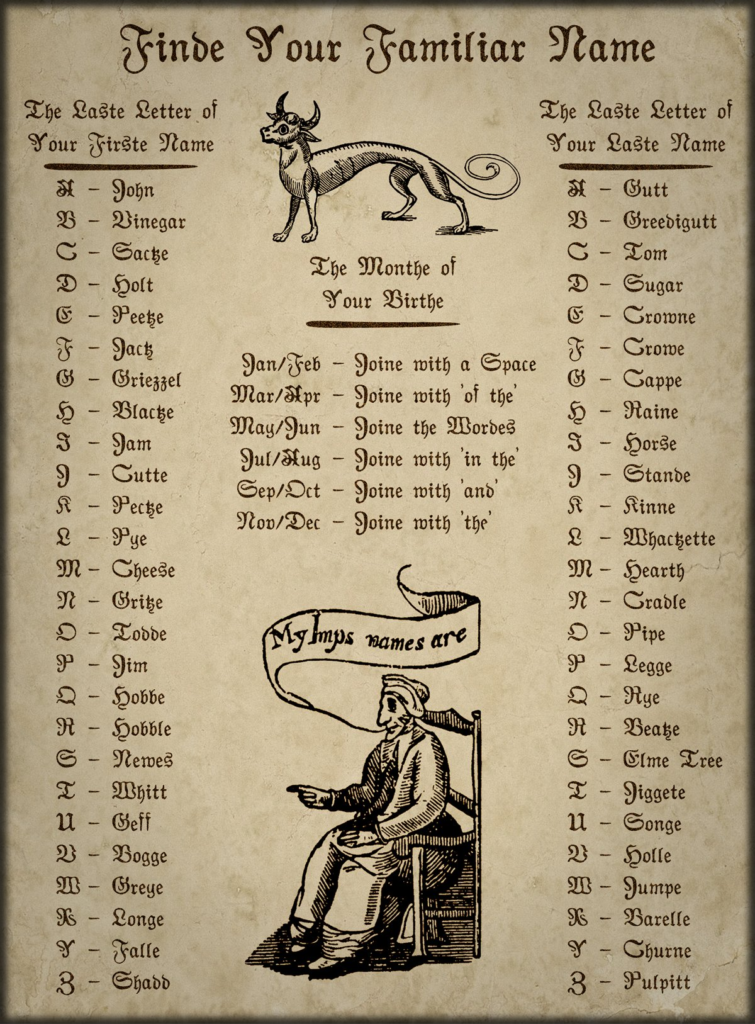 As is the way of these things I created this silliness in a white heat of creativity with the result that my own familiar name is the somewhat dull Newes Elme Tree. I could have gone back and rejigged the options to create something more exciting, but that would be cheating, wouldn't it?
Anyway, enjoy! And keep an eye out for the upcoming release of Severn Horror, where you can summon up all the imps mentioned by Hopkins, should you be willing to risk your strength and sanity to do so!