Today the Scarred for Life Twitter account (@ScarredForLife2) alerted me to the existence of this 1973 TV advertisement for the UK's Vauxhall Motor Company.
I can't (between bouts of horrified weeping) but wonder if this… "character" shall we say, had an influence of the Owlman sightings that started three years later at Mawnan Old Church in Cornwall. Compare the following drawings by witnesses…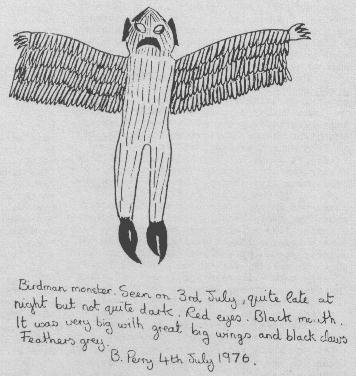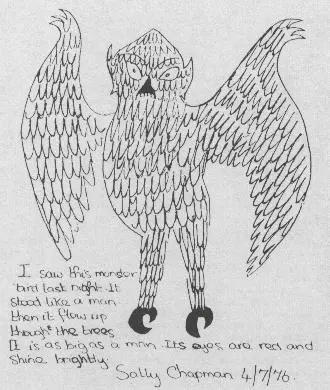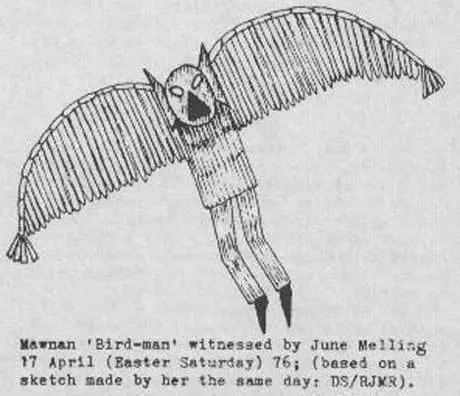 For the record I find the eagle owl hypothesis fairly convincing, but seeing things like… that… on TV could well have an effect when confronted by something large, scary and bird like.